Last Friday, we photographed Bekky & David's wedding & reception at Church at the Crossing. Bekky had some fab details that I just LOVED – including these gorgeous pink & blinged out shoes and a "mrs" hanger for her wedding dress!
Her something blue…
Bekky & David are super cute together, her smile lights up a whole room!
My friend Chuck Eaglin from Meridian Floral Design & Events did an awesome job on their flowers! They were going for a peacock themed look…
Gorgeous details!
I had to put this one in here for Bekky…
Maybe it was a "you had to be there" moment but I told them to go cheek to cheek for a quick shot outside and David took it literally! LOL I seriously LOVE your smile Bekky!
And here was the "real" shot I was originally looking for….although I like them both 😉
John caught this shot of the flower girl peeking through the door before the ceremony began
The back of the altar was COVERED in candles, it looked amazing!!
They had this custom made cross that they put together in lieu of a unity candle, I thought that was a neat idea!
Bekky looks so happy here, doesn't she?
Awesome peacock feather centerpieces!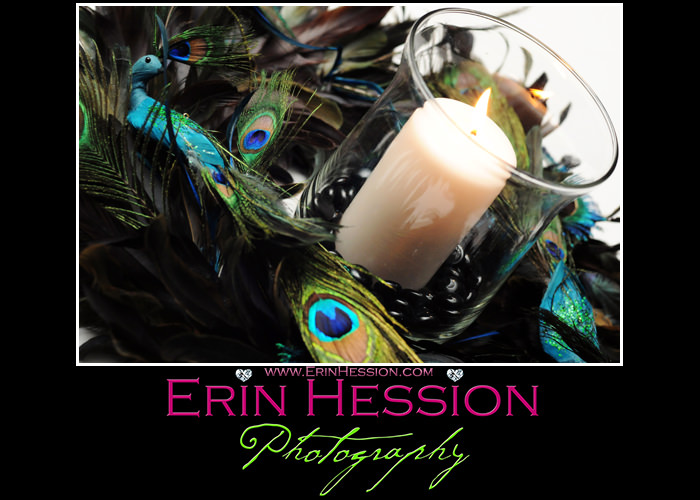 Classic Cakes did an awesome job on their cake!
Check out this awesome groom's cake too! WOW!
Melissa Mudd and her crew at Sweet & Savory had chocolate covered strawberries and all kinds of goodies on display that night…
As soon as I heard they were doing a peacock feather theme, I wanted to do this ring shot with one of the feathers! FUN!
Thanks for a fun time last week!
More pics coming soon!!