On Saturday, we photographed Valarie & Jeff's wedding at Pleasant View Lutheran Church and their reception at Lumiere du Corps. They are such a fun and sweet couple to work with, you probably remember this post from about 2 weeks ago when we shot their engagement session…unfortunately, Hunter could not be part of their wedding day (furbabies weren't allowed at the venues…LOL) but he did make it into their engagement folio which I brought with me to the wedding on Saturday and it was a huge hit. 🙂 Valarie had a lot of cool details including this basket that she decorated in their colors, bling in her flowers and each table was named something different at the reception. They even had a "Match.com" table (they met on that site) and I got a few pics of them with the sign….maybe Match.com will want it? 🙂 Anyway, on with their pictures!! The handsome groom hanging out before the ceremony….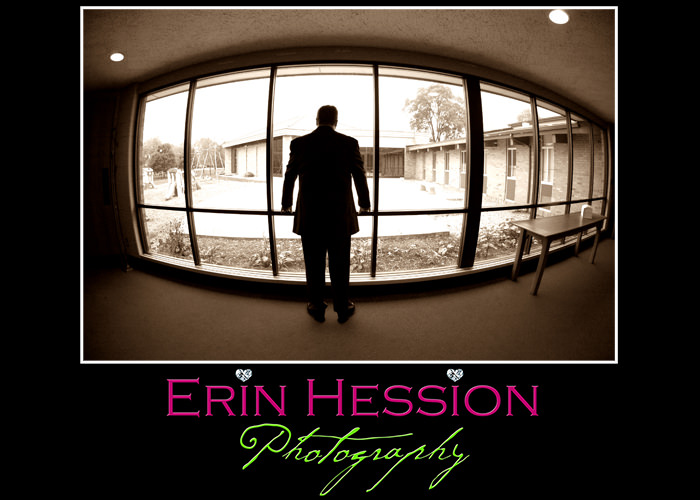 Gorgeous flowers!
Loved the window light!! The sanctuary was kind of dark so we utilized this window for some of their pics. 🙂 Always looking for good light, ya know?
Valarie looked STUNNING!! (loved the neck bling!) 🙂
One of the church ladies told us about this secret hideaway room so before their petal toss, we threw on the fisheye lense and snuck back there for a few silhouettes with the stained glass window… loved it!
Petals everywhere!!
They even ended up on her train….I overheard so many people say "Oh, that's so cool…look at the flowers on her train!!" as they passed by them so this shot is for all of you who saw what we saw that day! 🙂
Valarie loved my "rings in the roses" shot that she saw us do for other weddings so we replicated that just for her. 😉
It had been an overcast day up until the time for bride & groom pics after the wedding…the sun came out just in the nick of time! Loved the sunburst and flare!!
As we were driving behind them to Lumiere, we saw these looming clouds ahead! I couldn't help but think of THIS wedding and think OMG, not again!! LOL Luckily the rain held off and we got a lot of outdoor photos at Lumiere….and don't worry mom, I wasn't shooting while driving. 😉
I had to put this pic on here….Valarie is SO SWEET and even had a corsage for me that day!! I pinned it to my shootsac and I've preserved it this week by freeze drying it. The best part was that it was pink & green!! 😀 Thank you Valarie for being so adorably sweet…you really didn't have to do that!
Loved this cake detail shot…
Lumiere had fall leaves attached to the pillars around the pool, they looked really festive!
Awwww!
So cute!
YUM!! Lumiere did the cake and catering and did a great job that night….
Valarie dancing with dad…
Brian from Sergi Productions was their videographer, he did a great job…and yes, that's the DJ behind him. LOL
Congrats you guys!! Hope you're having fun in Mexico this week!! 😀