Jessica's Trash The Dress!
Many of you will recognize Jessica, she's been famous on this blog MANY times before! 🙂 We shot her wedding 2 1/2 years ago but when she found out we were offering Trash The Dress sessions, she said the dress deserved more pictures! LOL This TTD session was more of a fun, urban, grunge style TTD (no water involved) and we all had a blast!! We started off at Fountain Square downtown and shot inside their diner. (Above – check out her fun shoes!!) 🙂 We had her play pool….
LOL (LOVED IT!!!)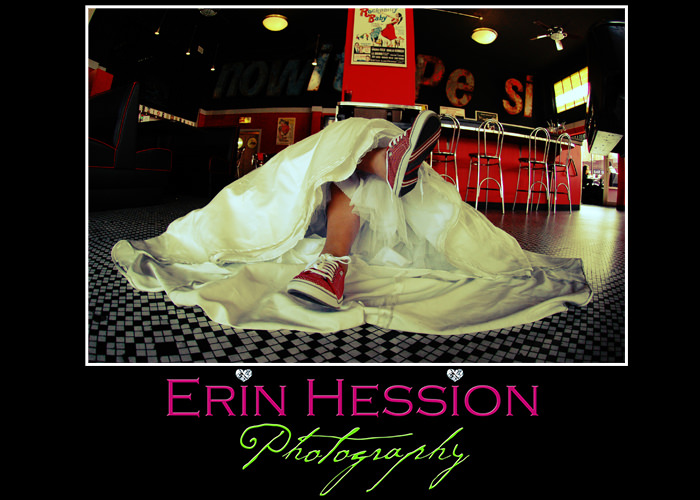 Doesn't she look GORGEOUS!? Karen Hall & Co. did her hair & make-up for the photo shoot! 🙂
Another favorite….the cross processed action was perfect for a few of these shots…very "grungy" looking 🙂
GORGEOUS!!!!!!!!!!!!!!
Jess likes hand-coloring so I thought I'd throw this one in there for her! 🙂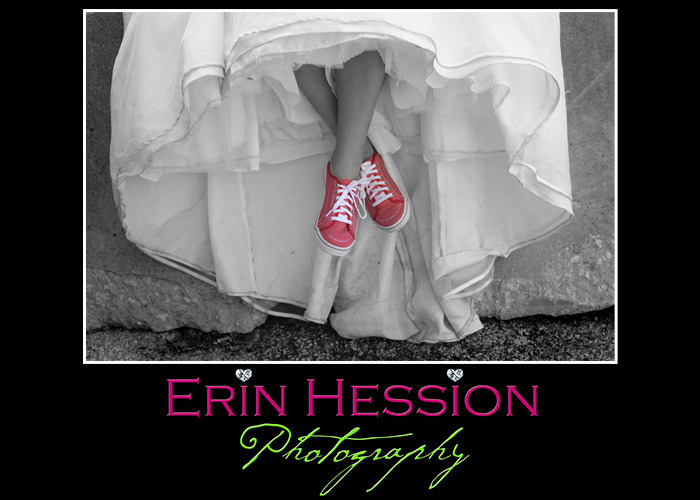 One side of Fountain Square has this cool wall mural that is old and the paint is chipping away. As soon as we saw this, I had this shot in my head…
After we finished at Fountain Square, we went to Union Station for some pics….
And here we are playing in traffic….lol
But it was worth it, a limo passed her right as I took this shot. 🙂 Sometimes timing is everything!
Then we hit the streets of downtown for some urban-style shots. We had her laying in an alley for this shot. You should have seen some of the looks we were getting from people who were passing by! LOL
LOVED IT!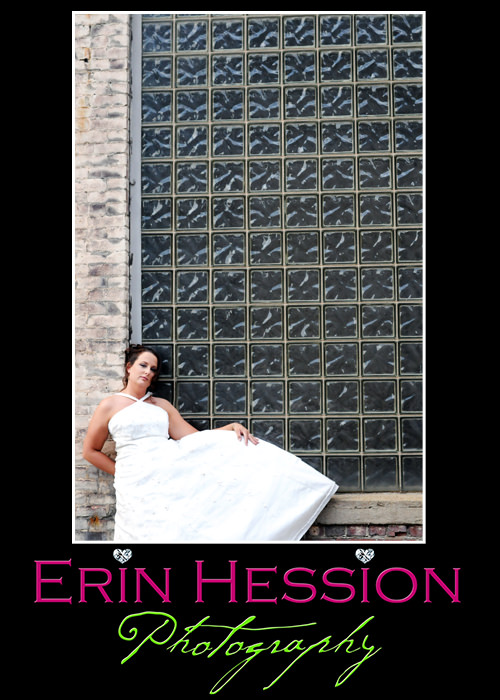 Then we stopped for dinner at the Hard Rock Cafe together and continued on with our shoot after dinner. This was next door to Hard Rock – loved it!
Then we headed to the monument for some shots on the steps at the circle and around the area. It started to sprinkle outside (even though it was sunny!!? What's up with Indiana weather lately!!?) so we ran to the Chocolate Cafe while we waited for the rain to pass…doesn't she look STUNNING here?! 🙂
And on our way back to the parking garage at night, we saw this window display – which is sooo Jessica! 🙂 (Note to photogs: I metered for the background exposure and had Melissa pop me some side light with another flash – works great every time!) 🙂
Thanks for a great time at your photo shoot Jess!!! More pics coming soon! 🙂
Comments
comments
Sorry, the comment form is closed at this time.