Hannah + Corey = Married!
We photographed this sweet couple's wedding and reception at the Ritz! I was super excited to shoot their event, not only because of how fun and cool they are, but we had a great vendor team that day who made their vision come to life. Hannah & Corey hired Ooh La La Events (LOVE them!) to not only coordinate their event but they also helped turn their ceremony space into a cool after party/club vibe after dinner and the formalities that night. It was so awesome!! Everything looked so beautiful that day, everyone knocked it out of the park and gave them an amazing event that they'll never forget!
Hannah & Corey also win the "most shocking wedding story" award…the week before their wedding, they were surprised with a miracle BABY! In 20+ years of shooting weddings, this was the first time we had heard a story like this! LOL Baby Judith made her surprise arrival and wanted to be part of their wedding story and photos! Congrats on the new addition, it was awesome to capture some of the first photos of your new family of 3 that day. 🙂
Photography: http://erinhessionphotography.com/
Planning & decor: http://oohlalaeventsonline.com/
Venue & catering: http://www.ritzcharles.com/
Hotel: http://www.marriott.com/…/indbr-renaissance-indianapolis-n…/
DJ: Madd Beats
Officiant: Judge Charles O'Connor
Ceremony Musicians: https://www.emilyannthompson.com/
Transportation: http://www.lwti.com/
Lighting & furniture: https://www.atmospheresindy.com/
Dress: http://www.specialtouchbride.com/
Tux: https://www.louiestuxshop.com/
In Hannah's words…
1.      How did he propose? "Corey proposed to me outside of the war memorial in downtown Indianapolis, after having lunch at The Tap. We were walking back to our apartment and he wasn't beside me anymore, I turned around and BAM! He was down on one knee and smiling his cutesy little smile and he said 'Hannah, I've known for a while now I wanted to propose….. but will you marry me?'  I obviously said yes and the rest is history. He thought I had no clue, but women's intuition told me 'He's being weird today, more so than normal… he's either bringing home a dog or he's proposing.' His sister Grace even came by before her own engagement pictures were being taken to "borrow jewelry" which was true, but also to see if I had any idea if he was actually going to propose and helped me pick out the "perfect engagement outfit".  Even though it was October, I hadn't been outside yet and dressed for the fall weather, but to my dismay it was closer to about 70 degrees out and I sweat the entire time we were together and although the outfit was perfect in my opinion, I think I lost 10 pounds that day." 🙂 
2.      What was your favorite wedding moment? "My favorite wedding moment was taking a moment to just soak in the reality of it all, right before walking down the aisle with my dad. We were all standing waiting to walk out and because of how our venue was set up, I was able to see everyone who came to celebrate our special day with us as well as watch our bridal party walk down in front of me and to me, seeing my husband, seeing our band of misfits, aka our amazing bridal party, and all of our guests watch us get married was one of the most inspiring moments and everything I had hoped it would be."
3.      What was his favorite wedding moment? "Corey's favorite wedding moment was the best man speech and tearing up the dance floor with everyone!"
4.      What was the funniest wedding moment? "Our funniest wedding moment in my opinion, was hearing the truth behind all 3 speeches – my dad's when he mentioned me going "pioneer woman" after having our daughter just a week before our wedding AT HOME AND NO CLUE WE WERE HAVING HER, my maid of honor and sister in law mentioning how well we meshed with our love of super hero movies and all things nerdy, and his best man Sully's speech when he mentioned thankfully Corey finding true love with me and not his first love of St. Jude"
5.      What was your first dance song? "Our first dance song was "Can't Take My Eyes Off of You" by Frankie Vallie and the Four Seasons"
6.      Where are you going on your honeymoon? "We were going to go to New York for a short weekend getaway, but our little miracle of a daughter decided to show up the week before, so we had to postpone our actual honeymoon. Instead, we went and saw Thor: Ragnarok (again total nerds), enjoyed some margaritas, then went and visited some of our friends before they left town and came home to enjoy our time with our daughter and enjoy a glass of champagne.  Not everyone's cup of tea, but we can take a trip anytime, we can't always have that time with our daughter."
7.      What advice would you give to future brides? "My advice to future brides is to take it one step at a time, choose your vendors wisely because they can make or break your day completely (I SUGGEST ERIN FOR PHOTOGRAPHY, OH  LA LA EVENTS FOR PLANNING – takes a lot of stress off of you, trust me on this – & THE RITZ CHARLES FOR VENUE… just saying, made our day about as stress free as it could be) 🙂 & lastly, take a moment to yourself at some point during the day to be alone and tell yourself just how lucky you truly are to be a part of something so amazing as the perfect wedding."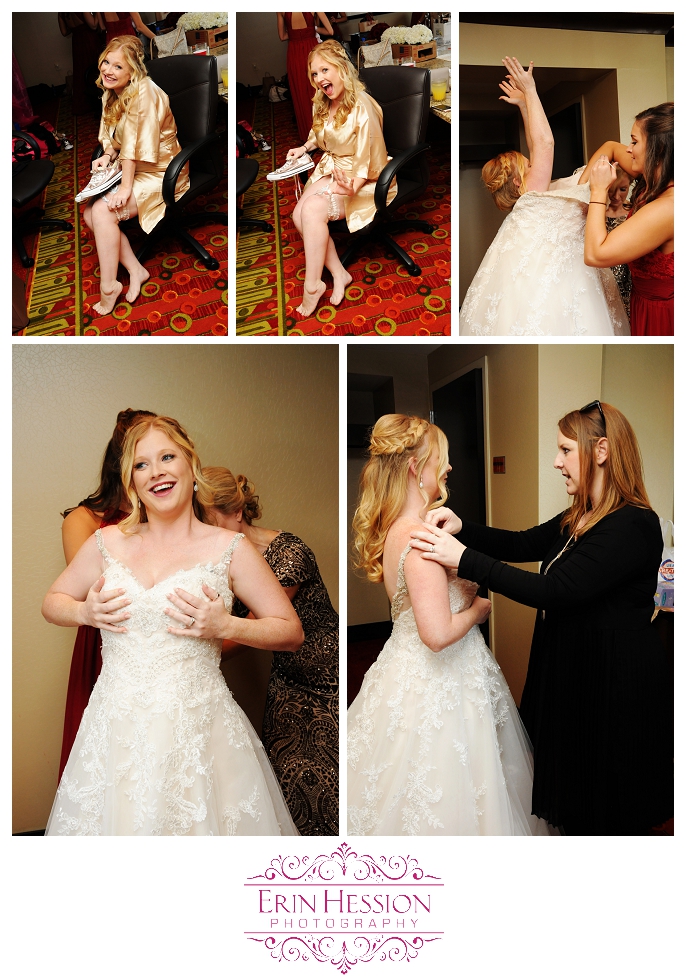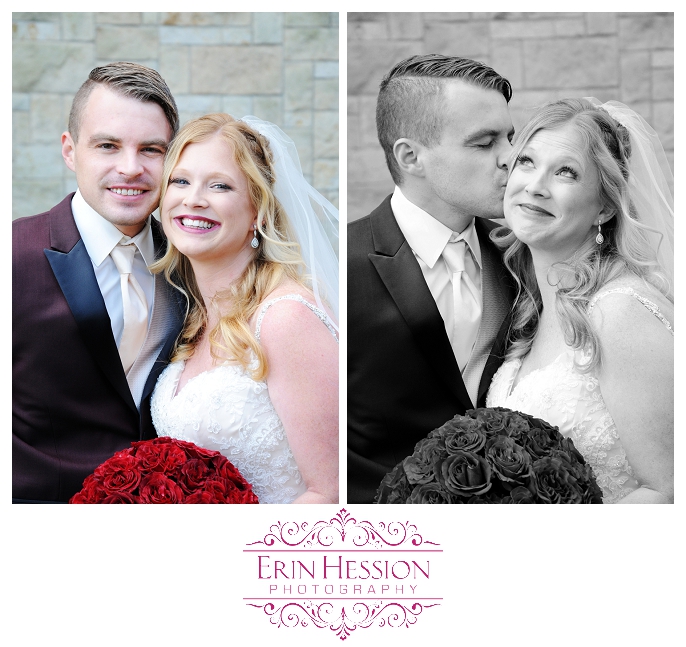 Comments
comments
Sorry, the comment form is closed at this time.