Amanda + Josh = Married!
We photographed this sweet couple's wedding last Sunday at the Biltwell Event Center and we had so much fun with them! 🙂 I was in LOVE with all of their gorgeous details that day…her dress was STUNNING and it made for the perfect backdrop for some ring photos. We incorporated her sister's ring into some of their ring shots too, Amanda mentioned that her sister is deployed so this was a way that we could honor her sister who couldn't be there in person. I also made a little extra time in our photo schedule so that she could facetime or call some of her family members that couldn't be in attendance. Covid has definitely made wedding planning much more difficult for our couples last year and this year and I feel for them and their families.
Once we got to the venue, we did their first look and then started on bride & groom photos. They are SO HOT together!!! WHEW! #models 🙂 Amanda is a bartender so when we found this cute little bar upstairs, it was perfect for photos! Their venue had some fabulous spots for taking pictures, they even had an old bank vault and a cute freight elevator with a couch, perfect for some swanky model shots! Amanda's two sons walked her down the aisle that day, it was so sweet!! After their ceremony, we finished some more photos with both of them while the catering staff flipped their room. Their reception decor was GORGEOUS! We loved their cake, groom's cake, florals, cake topper, string lights, and uplights, it was awesome! Amanda bought some fake snow for some photos at the end of the night and they turned out awesome too!! (Plus, we had some REAL snow still leftover from last week's snowstorm – perfect timing!) Thanks for a fun time you guys!!
Vendors:
Photography: www.erinhession.com
Getting ready location: https://www.airbnb.com/
Bride's dress: https://mariegabrielcouture.com/
Bridesmaid dresses: https://www.davidsbridal.com/
Hair: https://bobbycoopersalon.com/team-showcase/hannah/
Make-up: Abby Lynn at www.creative-confluence.com
Tuxes: https://www.menswearhouse.com/
Venue: www.biltwelleventcenter.com
Catering: www.hoaglinfinecatering.com
Transportation: https://www.airxcars.com/
Florist: Abigail Dunnuck
Officiant: Samantha Smeltzer
Cake: Kimberly Fightmaster-Hayse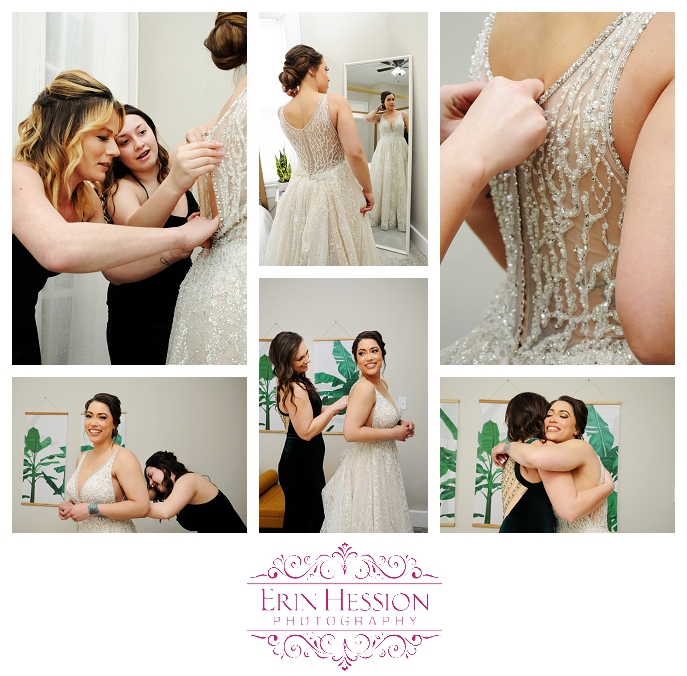 Comments
comments
Sorry, the comment form is closed at this time.