Keri + Brad = MARRIED!!
Last weekend, we photographed Keri & Brad's pink & green themed wedding (LOVED IT!!!) at Prairie View Golf Club in Carmel. We started out at the Marriott, where everyone was getting ready, for some fun details and dressing room shots…
Her Vera Wang shoes….
She had personalized totes for all of the girls…
🙂 Getting her hair & make-up done…Keri LOVES pictures like I do so when she whipped out her own camera, I thought this shot was fitting! 🙂
I loved the girls dresses and the bling on the sides…
Pillow fight!! 🙂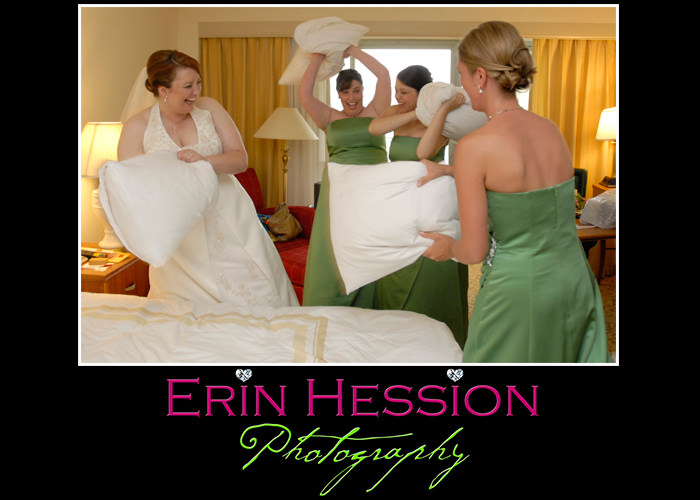 And here's Brad…just chilling out, waiting to see his bride…
These little flower girls were SO cute!! 🙂
LOL I loved this shot…one of the flower girls was shy and the other one was just the opposite…I think it captures their personalities perfectly! 🙂
GORGEOUS!! Keri looked so fantastic!! Karen Hall & Co. did her make-up and WOW, they did a great job!
Chuck Eaglin did her flowers and I loved, loved, loved them!!!
I loved all of the personal touches Keri thought to include in the details of her day. They really made for some awesome, unique pictures!! Each of her girls had monogrammed broaches that were attached to the stems of the bouquets…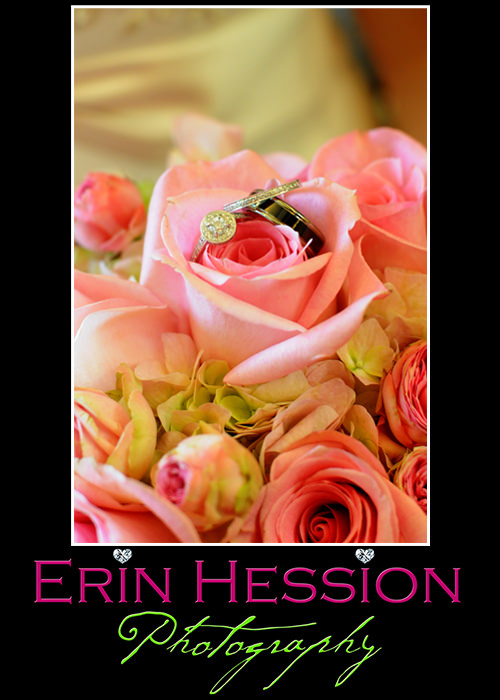 Right after their private moment, we snagged a few outdoor shots with the bride & groom…it was super hot last weekend, so we did some pics inside and some outside. 😉
Then we headed to the reception site to get ready for the ceremony…when we got there, Keri had their folio of engagement pics on display…awwww 🙂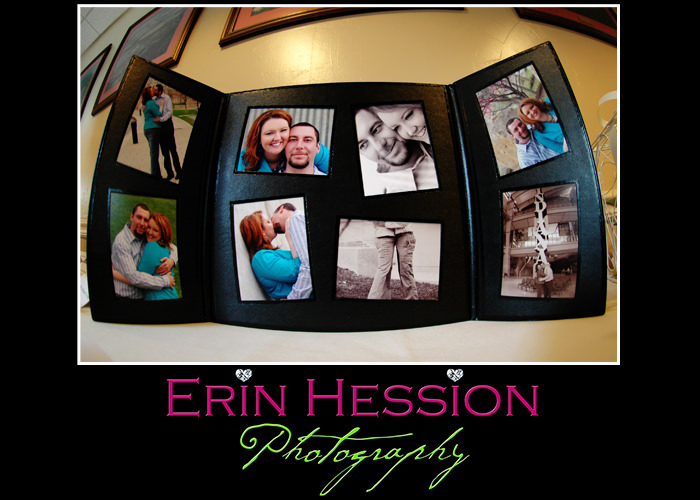 And even had their pics on the front of the programs!
LOVED the pomander balls!!!
Keri & Brad got sooooooo lucky!! The forecast that morning looked awful but they managed to get their outdoor ceremony in right before the rain hit that evening! YAY!
Reverend Marilyn York officiated her ceremony & helped with the ceremony logistics…
And we even had some more time for photos afterwards!
LOVE!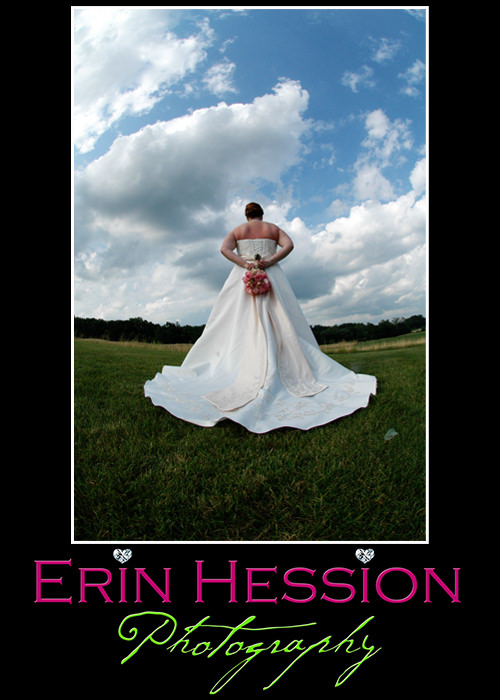 All time favorite image of the day!!!!! This Gwen Stefani-inspired look is amazing! Keri loves pink as much as I do and when I saw that she had dyed her crinoline pink, I went gaga!! We had her pick up her dress and start spinning in it so that you could see the crinoline and ended up with an amazing sequence of pics…favorite!!!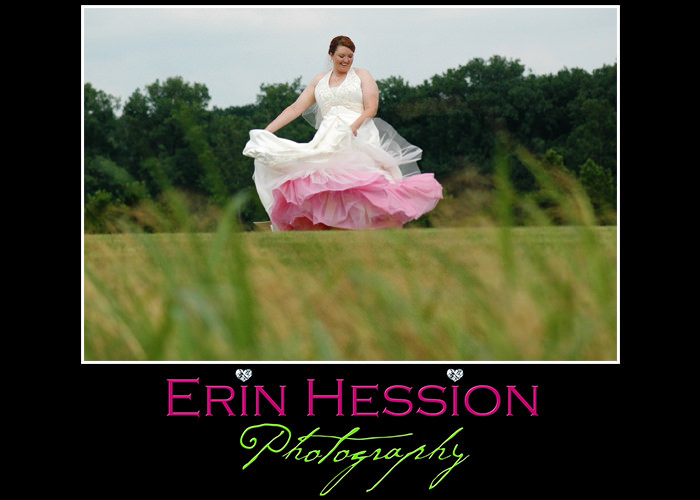 Classic Cakes did her cake…it was sooooo yummy!!
April Foster of blu sky designs was her day of coordinator and she did a fantastic job pulling together all of the colors and details and making sure that everyone was where we needed them for pics that day. 🙂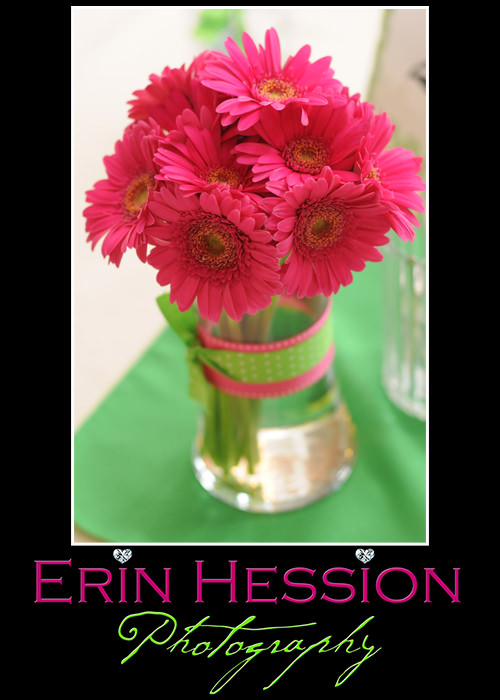 Can you tell I LOVED Keri's reception decor!??! WOW…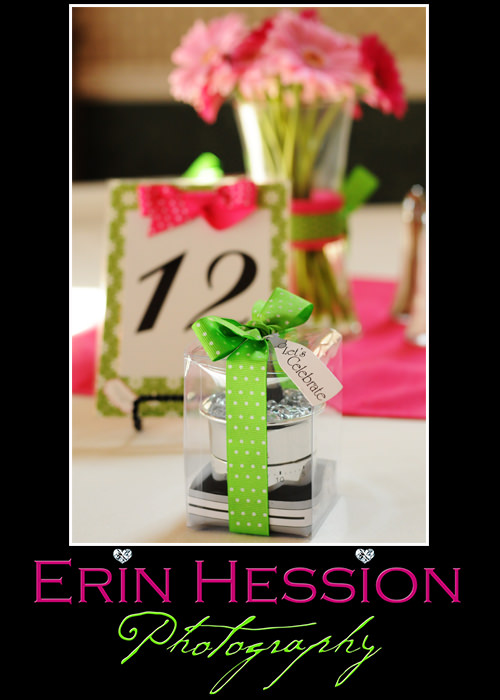 We purchased a special laptop just for the purpose of offering wedding reception slideshows a few weeks ago and it arrived just in time for Keri's wedding last weekend! Hers was the first wedding we've done this at and we wanted to see how this idea would fit into our current workflow (we're still tweaking this to perfection) but we created a slideshow of about 25 of our favorite images that we edited during dinner and placed it on a table for guests to enjoy that evening. Everyone RAVED about it and thought it was cool that they were able to see our pics so quickly from earlier that day! We plan to try to offer this to all of our couples, time permitting of course. 🙂
Final shot of the night…their wedding date spelled out with the table numbers 🙂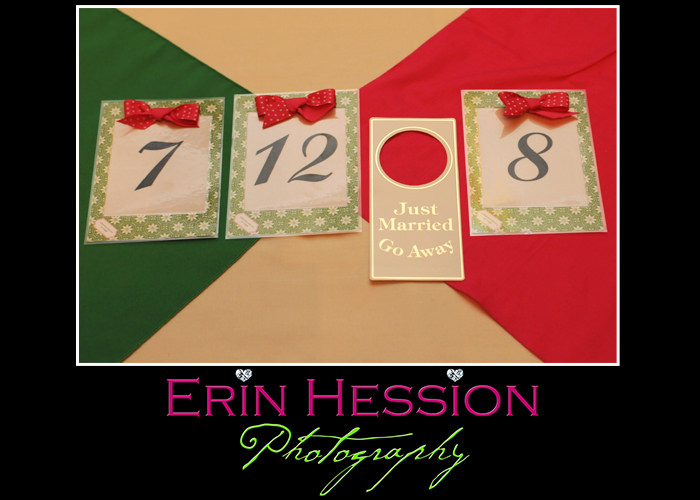 Hope you guys are having a blast on your honeymoon!! More pics coming soon!
Comments
comments