2018 Couple's Choice Award Winner!
The WeddingWire Couples' Choice Awards® recognize the top five percent of local wedding professionals on WeddingWire who demonstrate excellence in quality, service, responsiveness, and professionalism. Winners are determined by reviews from over a million WeddingWire newlyweds. We've been fortunate to have won this award several times and I was notified this week that we won the 2018 Couple's Choice Awards! Thank you to all of you who helped us achieve this AWESOME award again by reviewing us, it truly means the world to us!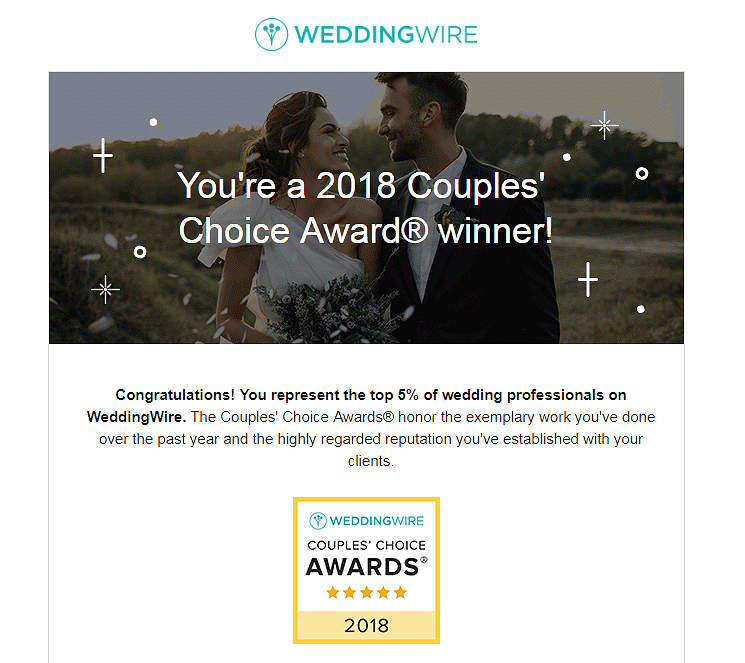 Comments
comments
Sorry, the comment form is closed at this time.