Jackie + Doug = Married!
We photographed this sweet couple's wedding this Fall and had a blast with them that day! I KNEW that this wedding was going to be amazing from the very start…you see, Jackie & I have worked weddings together at the Indy Zoo for years so when it was her turn to get married, I was soooo hoping that she'd call me about her photography needs! As the planner for the zoo, I knew she had worked with hundreds of other photographers in her career so when she chose us, I was so humbled. It meant so much to me and my team to get to be there for her big day!!
All of her details were absolutely amazing that day! Her dress, hair, make-up, jewelry, flowers, everything just looked fantastic! To top it off, they had the nicest friends & family members that treated us like family that day. Oh and did I mention they had the COOLEST thing I've ever seen during a cocktail hour EVER?! They had a BEER donkey!! Yep, Toby the beer donkey was roaming around with cold beers for their guests to enjoy that day. I love that she was able to incorporate her love of animals into her big day!! Their 3 adorable dogs were incorporated in their engagement photos, wedding photos, in the maid of honor's speech, on the side of the cake, as part of the guest sign in display and in lieu of favors, they donated to 2 worthy animal rescues….LOVE that!! Thanks Jackie & Doug for an amazing time at your wedding!! 🙂
Vendors:
Photography: www.erinhession.com
Salon: https://www.no7salonandspa.com/
Getting ready venue & pre-ceremony photos: https://www.indianapoliszoo.com/
Ceremony & reception venue:http://barnatbayhorse.com/
Officiant: http://www.anystyleweddingofficiant.com/
Wedding planner: https://marieweddingconsulting.com/
Florist: https://www.weddingwire.com/biz/royal-creations-indianapolis/62fd396170dde45c.html
Cake & cupcakes: https://gigiscupcakesusa.com/
Bridal gown: https://www.theweddingstudiosgw.com/
Bridal gown alterations: http://www.afittingcreation.com/
Bridesmaids dresses: https://www.davidsbridal.com/
Tuxes: https://www.louiestuxshop.com/stores/37/22-louies-tux-shop-indianapolis-indiana-castleton-mall
DJ: http://soundadviceindy.com/
Limo: https://indylimorental.com/
29 passenger bus: https://317limousines.com/
Rentals: http://www.indianaweddingdecorators.com/home.html
Guest book: https://www.facebook.com/dentonwoodwork/
Signage: https://www.etsy.com/shop/SimplyInvitingNY
Catering & food truck: http://www.5280bistro.com/
In her words…
1.      How did he propose?
         Doug and I met online on Match.com and met in person for the first time at a restaurant downtown called "Rock Bottom." On our seven year anniversary Doug reached out and asked if I wanted to go to dinner that night. I said yes and he suggested we go to Rock Bottom. I thought it was a great idea and super sweet that he would suggest the place we first met in person! I parked in the mall parking garage and walked over thinking, "is he going to propose?" Rock Bottom is sentimental to us but we don't live downtown so we normally don't do dinner downtown. I looked for people/cars I would recognize as I walked in and nothing. We had a great dinner and nothing. So I thought, "oh it is not happening today". He offers to come over and hang out before he goes home. We drive back to my apartment and once we are inside, I see "Will U Marry Me" spelled out in photos of us on the living room floor with loose rose petals bunched together in the shapes of hearts! He got down on one knee and it was all a blur but he asked and I said, "yes!" Looking at the photos I noticed he took the time to put them in chronological order! Little did I know he took half a day off work to set everything up and that he also let my Godparents in on it so they would be available to take pictures. 
2.      What was your favorite wedding moment?
        It was such an amazing day and there were so many great moments. I loved the first look with Doug and I, the first look with my dad, taking pictures with my dog Charlie, putting my dress on with my mom & sister, being able to see & spending the quality time with family and friends I don't get to see very often, having the donkey Toby as part of our cocktail hour, my sisters rock star toast with the AMAZING cardboard cut out photos of the dogs and so much more. My absolute favorite moment of the day had to be during the ceremony when Doug and I were exchanging vows. I can't put into words how much joy was in my heart at that moment. 
3.      What was the funniest wedding moment?
        One of the funniest moments for me was walking down the aisle. I have been in the wedding industry 10 years and I have helped with processional line ups more times than I can count. The ceremony has started, everyone has walked down the aisle and it is my turn with dad. We were so excited and so many emotions flowing I did not realize I was standing on the wrong side of my dad! lol Does it really matter, no but the funny part is that I did not realize it until we had walked all the way down the aisle, stopped at the front in the grass and I look at Doug and my brain snaps to "wait, they are to my immediate right. wait, dad is standing on my left" and I said out loud, "I am on the wrong side!" lol In a crying voice because I am so emotional and happy and laughing lol So my dad goes "what?" Then says "we can fix that" and quickly whips around the the other side of me. We all got a good laugh. 🙂 
4.      What was your first dance song?
The song "Yours" by Russell Dickerson. Doug will send me songs to listen to or music videos to songs that he likes or that put his feelings into words. One day he sent me that song, just because. It was such a sweet gesture and that song will always mean so much to us both. 
5.      Where did you go on your honeymoon? 
Puerto Vallarta, Mexico
6.      What advice would you give to future couples?
The day goes by so fast so try to take in every moment! (I agree!)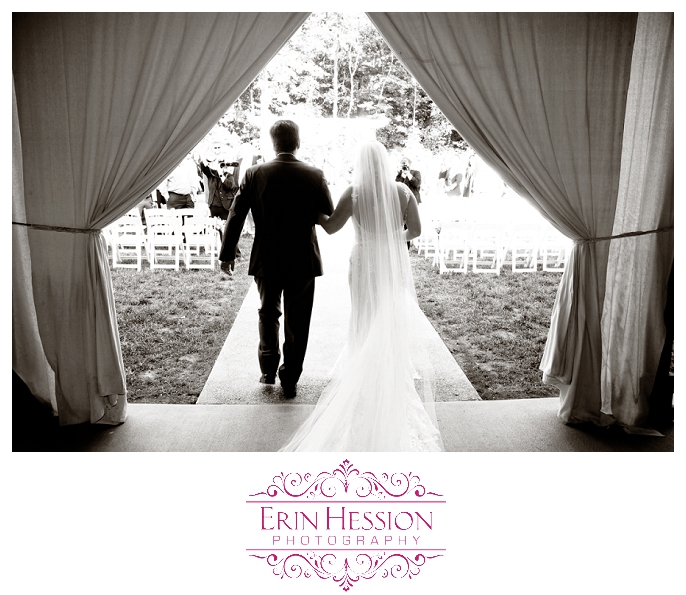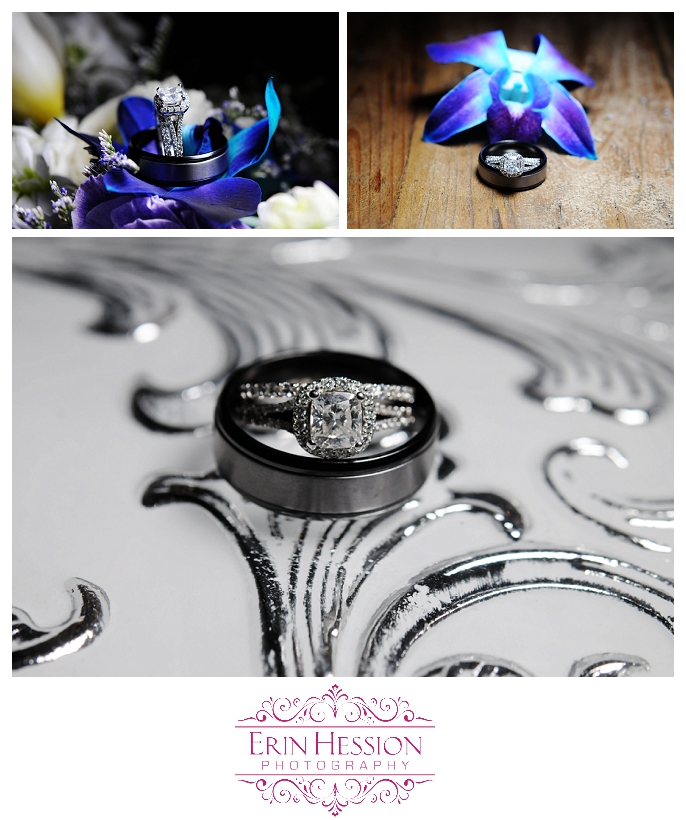 Comments
comments
Sorry, the comment form is closed at this time.